Black Friday SALE — 25% Discount on ALL APA Courses!
by Jamie Radford
How many times have you said to yourself, "I can do better than this", or, "Surely there is a faster way to move my career forward"… Many of us have had these or similar thoughts about our careers. Sunday evening dread? Monday morning blues? Unfortunately it's a real thing for so many of us!
What if there was a quicker way to move up the career ladder? A way to fast track the years that are usually required to gain experience in each role before being offered promotions or moving into new roles… Actually there is. Education is crucial to advancing in any career and accounts payable is no different. Adding a recognised and reputable course onto your CV can help you to stand out amongst the numerous applicants that apply to each and every job.
At our APA conference this year, Karen Young, Director of Accounts and Finance at Hays Recruitment brought our attention to the fact that there are 48,000 applications to finance jobs every week! You NEED to stand out.
Whether you're an AP clerk aiming for promotion, an AP team leader wanting to take your career to the next level in management, or a P2P professional, the courses offered by the Accounts Payable Association could be perfect for you.
The APA are recognised as the leading global professional body for the Accounts Payable profession and holding an APA certificate can dramatically increase your prospects and career development opportunities.
Many leading employers are training their Accounts Payable departments with APA courses and reaping the benefits of efficient, motivated and well-trained teams, not to mention the individuals who have taken our courses and have seen their careers progress.
Here are just a handful of reviews from our successful students:
A well-structured course and a great personal development investment
I am glad that I decided to complete the APA Team Leader Certification. I enjoyed every module of the course, and I have gained some new skills whilst keeping my current skills up to date. I am sure that the APA Certification will be a great investment for personal development and my future career progression.
————————————–
Fantastic!
Easy to study at my convenience! I was pleasantly surprised as I am not someone who likes to study and I do not read much but this was fantastic. I was able to study in short periods to fit in around my work and family life. The content has been written to easily understand. I would definitely recommend this course to all AP Managers and advise all employers to ensure that all their AP Managers complete this. Thank you so much.
————————————–
My learning curve
I have been doing AP for a number of years and decided to take the step of becoming APA Manager.  The course covered many areas which helped and re-affirmed what I knew.  At the same time learning new ways of doing things and enabling me to be a better Manager.
 ————————————–
Amazing course which has reminded me how important and specialised the area of Finance that I am passionate about is
Sometimes you can get demotivated in your chosen career and forget why you have chosen this over other options. This course has reminded me of my passion and my ambition to take this area of finance to the top and be a World class leader and role model. Thank you APA for doing something as bold as this and taking this gigantic leap in showing that Accounts Payable is a specialist role which requires top class professionals.
The content of this course is way above my expectations. The level was extremely high standard and the content of the Accounts Payable function was captured fully. I was so delighted when I came across this qualification on LinkedIn. It was like finally someone has heard my cries. I am very elated to have now completed and I am now looking forward to what next the academy has to offer.     Accounts Payable
————————————–
The benefits of becoming certified within Accounts Payable are truly numerous. Not only does being certified have the potential to open more doors for professionals within the industry, but employers tend to take those finance professionals who have concentrated on improving their knowledge and skills, more seriously.
Below are the courses we are currently offering. Be sure to check back though, as we have more professional courses in the pipeline and we are continuously improving and adding to our current content…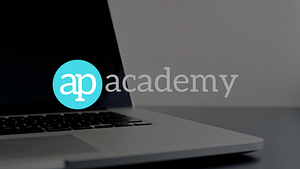 The APA Technician course is the intermediate level course within the APA training programme. This course will help you to identify and understand all of the core processes and procedures required within an Accounts Payable function. The course will provide you with in-depth knowledge of all relevant areas of transactional finance and provide you with a greater understanding of the entire AP function.
Accounts payable courses.
The APA Team Leader course is a more advanced course than the APA Technician course as not only does it cover all modules within the Technician course, but it continues into leadership modules specifically relating to Accounts Payable. It is an in-depth course covering all aspects of Accounts Payable Leadership including how to develop AP teams and progress into AP Management.
Within this course you will learn both technical and management skills to ultimately help you develop and manage Accounts Payable and wider finance teams. It is an in-depth course covering all aspects of Accounts Payable and management as well as development of AP teams. This APAM certification is highly desirable for employers who are looking for an AP Manager to manage, transform and implement best practices within their AP function.
The overall aim of the APA is to provide members with an abundance of support, tools, data and information that they need in their day to day work whilst also helping to plan their career in the world of accounts payable courses.
Feel free to join our community on LinkedIn and get involved in the conversation. And don't hesitate to get in touch and ask any questions you may have on any of our courses – we look forward to hearing from you! Accounts payable courses
If you're thinking of signing up to one of our courses, there is no better time than right now! Our annual BLACK FRIDAY SALES SPECIAL begins today, 21st November and runs until 1st December. Sign up now to receive a massive 25% DISCOUNT on all courses purchased during the SALE!