Comments from the AP Association Annual Conference & Expo 2018
by Jamie Radford
After an amazingly successful AP Association Annual Conference and Expo this year, we wanted to highlight some of the fantastic comments that we received on the day. I could write a lengthy essay on the day but since there was so much feedback, it was felt that it would be best left to one-word displays and quotes from the many lovely attendees…
If you did not attend the conference but would like to read more about the day's events, click here to read the round-up. In the meantime, if you attended, we hope you agree with all the below!
In one word, describe the event?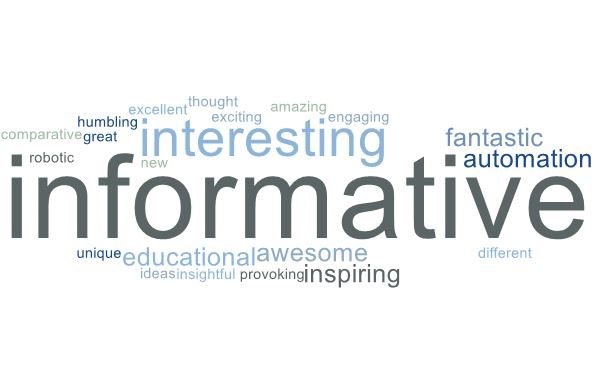 What has been your favourite part of the event?

Have you learned anything from the event?
"Different types of software"
"Don't be afraid of changes"
"People doing the same thing but in different ways"
"Learning about AP and technology advances"
"Robotics and how they affect AP"
"How different companies manage change"
"Automation"
"All AP under one roof to see all the different options"
"New ideas from doing things"
"Working on the important aspects of automation"
"We are further behind on automation than I thought"
"Lessens learned from the Royal Mail presentation"
"Improving processes using technology"
"Different types of automation"
"The Royal Mail talk was very good to help my business"
"Great to see lots of opportunities on improving"
"Robotics"
"Supply chain solutions"
"RPA lessons from others"
"The number of suppliers and choices of automation"
"All the different solutions for AP"
"Scale of different approaches to automation"
"Listen to others that have gone through automation"
"Automation"
"Using other ways to help build on our methods / processes"
"Learning new experiences"
"There is a long way to go on automation"
"Nothing new but getting insight how to improve through others"
"Learning from the lessons learned by others that have gone through RPA"
"Documentation for new ideas on our current robot processes"
"Using others to ensure that we cover all aspects of improving the business"
"Understanding robotics"
We hope that you've enjoyed reading these comments from those who attended the event. We tried to collect as many delegates' comments. Not only is it interesting for those that didn't attend, but it helps us to put together an even better event next year – we hope to see you there!