webexpenses to reveal the 'Five ways expenses are costing you money' at APA webinar
by Jamie Radford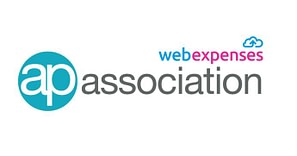 Identifying the top five areas where business lose out on employee expenses is the focus for a forthcoming webinar session by webexpenses' Tom Price.
The expenses specialist is taking part in a special APA (Accounts Payable Association) event that's designed to share knowledge on smarter ways to manage such a difficult area of company finances.
It's a knowledge that's based on webexpenses' vast experience, helping organisations throughout the globe to effectively manage, monitor and police their employees' out-of-office costs.
How to control expense costs
The details of the webinar, presented by APA CEO Jamie Radford, are:
'Five ways expenses are costing you money'
Date: Monday, November 19th
Time: 2pm GMT (estimated length – 30 mins)
The webexpenses' session will cover:
Admin inefficiency – time and resources lost through failing processes
Tax reclaim – why so many organisations fail to reclaim legitimate costs
Policy matters – the compliance risks posed by poor management
Expense fraud – more than £100 million is lost each year to UK companies
Reporting and visibility – the business costs of an information deficit
You can sign up for the event here.
Real-world management solutions
As well as identifying the problems, the webinar will look at how technology is helping AP professionals to effectively tackle each one of these hotspot areas. The use of cloud-based tools and automated processes is transforming the way expenses are able to be controlled.
To provide a practical example of this, Jack Harrison, from Vets4Pets will also be talking about how switching to webexpenses has benefited the company's accounts payable team. Typically, the switch to a cloud-based system will cut processing times by 25 percent.
The APA is an organisation which represents the interests of professionals working within the industry; sharing knowledge, support and training throughout the sector. As part of this remit, it runs four certified courses providing a recognised and valued industry qualifications.
Written by webexpenses, an APA Accredited Partner
webexpenses to reveal the 'Five ways expenses are costing you money' at APA webinar